Co-Constructing

an Inclusive Theology
Brought to you by Kinship's Local Wisdom Conversations
In 2017, at the end of a seven-year Building Safe Places for Everyone Project, Reinder Bruinsma wrote an inclusive Rainbow Theology. He wrote from his experience and his understanding. His theology was translated from English into Dutch, German, and French. We distributed it to Kinship, congregations, organizations, conferences, unions, and at least one division.
Many people called Rainbow Theology helpful and insightful.

Many people said it was too liberal.

Many people said it was too conservative.

Many people said that concepts important to them were not included.

All of these comments inspired us!
Co-Constructing a Theology is an opportunity to have some fun, talk with each other, and learn what goes into a document that describes what we think about God, about each other, and about our community. In our first session, Jeroen Tuinstra will have a conversation with the group about the components and thinking that goes into creating this document. In our second session, we will bring our wishes, our ideas, our learning, and our Biblical thoughts, and, see what it's like to co-construct a theology as a team. We plan to give everyone who participates a copy of our work. If we've done a really coherent job, we'll print and share it around.
Format: Zoom - A bit of lecture and much discussion. All Zoom participants are welcome to ask questions and contribute. Anyone and any age are welcome to attend.
Date and Time:
Part I
May 15, 2022, at 5 PM GMT • 1:00 PM ETUS • 12:00 PM CT US • 10:00 AM PT US
Register here:
https://bit.ly/CoConstructingInclusiveTheologyPartI
Part II
June 26, 2022, at 1:00 PM ET US • 12:00 PM CT US • 10:00 AM PT US
Register here:
https://bit.ly/CoConstructingInclusiveTheologyPartII
---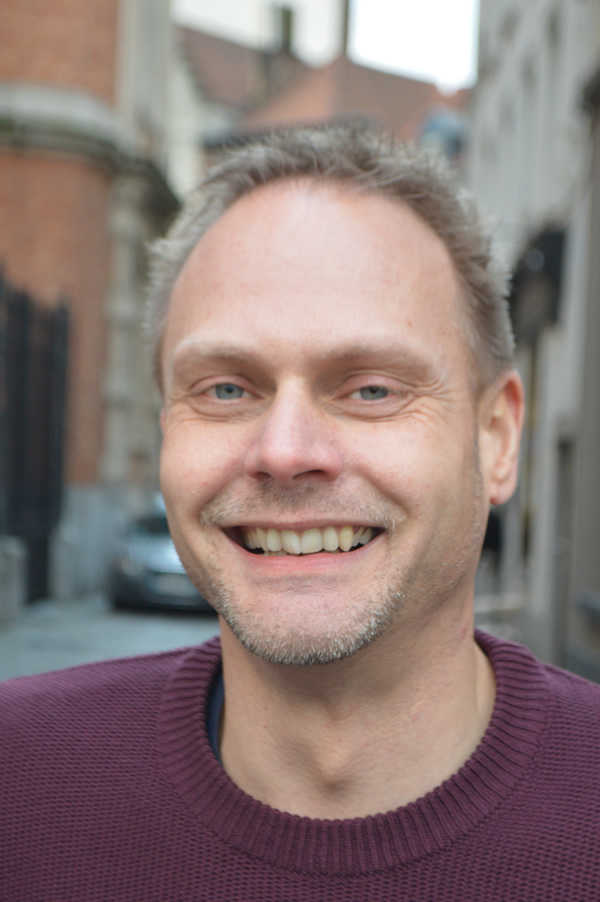 Facilitator: Jeroen Tuinistra has been in pastoral ministry with the Seventh-day Adventist Church for twenty-one years. For ten years he was youth director for the Netherlands Union. These last eight years he has been a pastor and administrator for the church in Belgium. His congregation is the only Dutch-speaking group in Brussels. For his whole career, he has fought for the equality and acceptance of people who don't fit the traditionally accepted SDA molds. He believes it is important to address topics that are often silenced.