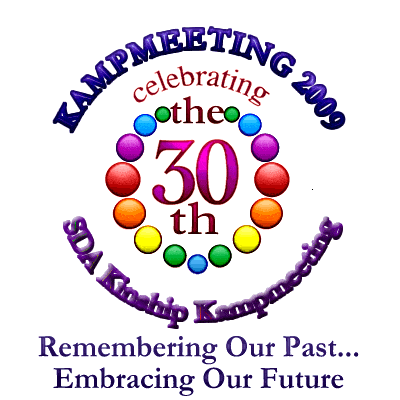 SDA Kinship Kampmeeting 2009
July 15-19, 2009
Talaris Conference Center, Seattle, Washington


---
Doctor Tim Amukele
(
pronounced ah-MOO-kay-lay
)
is a pianist, singer, composer, and archivist of African liturgical choral music.He co-founded and directed the Albert Einstein Chamber Music Society from 1997 – 2002 and is currently the Composer-in-Residence for the Peace-of-Heart choir; both in NYC. He has presented many concerts of original music, including some as fundraisers for the Boys Choir of Harlem and Safe Horizons - a national organization for victims of abuse. The Safe Horizons concert was sponsored by Lifetime Television.
His recent compositions include a 20 song cycle to celebrate the life of Dr. Kretchmer (
debut spring 2004, NYC
) and 'What Sweeter Music' a nativity song-play (
debut December 2007, Seattle
). He is currently the organist and choir director at the Queen Anne United Methodist Church in Seattle.
Dr. Amukele presented a superb concert on Saturday afternoon featuring music from 'What Sweeter Music.' Here are some excerpts from that concert. Enjoy!