The UnClobber Outreach Project in 2021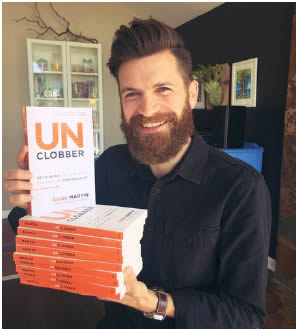 UnClobber tells of the personal journey of Pastor Colby Martin as he researches the Bible's six "clobber texts"—the only places in Scripture that might plausibly address sexual orientation—and comes to a new understanding of how the church can relate to members of the LGBTQIA+ community from a biblical and compassionate framework. Pastor Colby isn't the first to learn this, but his story and biblical interpretation communicates the message in a deep, balanced, and accessible way.
In 2021, SDA Kinship sent over 1,000 paperback and ebook copies of UnClobber to people around the world. We have collaborated with the publishers to ship UnClobber in paperback, not just to the United States, but also to Canada, Europe, Australia, and New Zealand. The ebooks are provided through Amazon Kindle, and we can only send them to the U.S.-based accounts. We are not able to send books to other locations in South America, Africa, or Asia at this time, but we are looking for other resources that we may be able to share.
As we move into 2022, we look forward to sending out another 1,000 books. We are also looking into accessing the UnClobber online courses to see if that resource can be leveraged to support Kinship members as well.
We will provide the book FREE of charge for current Kinship members, their families, local congregations, and others in the community. Our aim is to educate members and leaders in Adventist communities, promote dialogue within Adventist spaces about LGBTQIA+ issues, and hopefully change some hearts and minds within local churches. We also want members and families who have LGBTQIA+ loved ones to get this book, so that they can learn how to read and interpret the Bible in a more affirming and loving way.
How you can support the Unclobber outreach project:
Pray that people will allow the Holy Spirit to open their hearts and minds and that it will result in more loving actions, within the local churches, schools, and communities, toward the LGBTQIA+ community.

Send a free book to people in your family or pastors and teachers in your community who you think would receive value from reading the book.

Order a free book for yourself.

Books can be ordered at sdakinship.org/UnClobber

Connect to our online Facebook group to share your thoughts and ask questions (bit.ly/unclobberfacebook).
Learn more about the project at www.sdakinship.org/unclobber