June eNews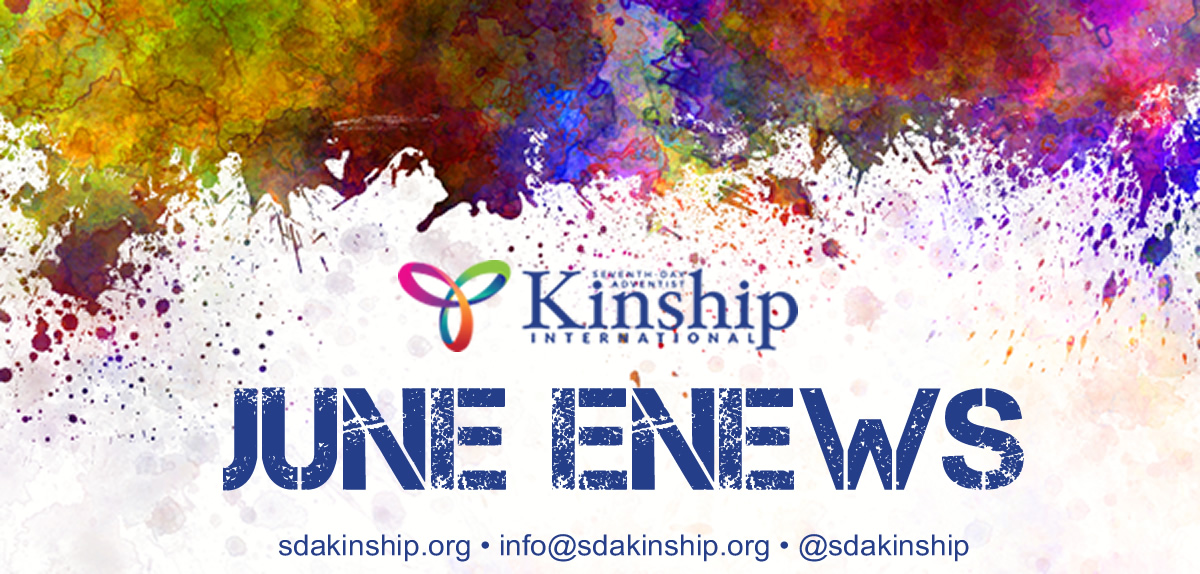 PRESIDENT'S

MESSAGE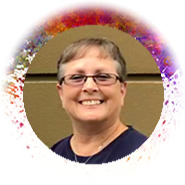 Here in the United States, June is Pride month. For more years than I can remember, but probably close to 20, Kinship Region 2 has participated in the D.C. Pride Parade—until last year when it was postponed because of the pandemic. Each year before that, my region has rented a large pickup truck, decorated it together, and given out candy and flyers along the parade route. Not one year has ever passed without someone with an Adventist background coming up to us, amazed that an Adventist LGBTIQ organization like Seventh-day Adventist Kinship International exists!
Many of our members also tell us that they are grateful Kinship exists. When I attended my very first Kampmeeting in 1995, I had an overwhelming feeling of belonging. I was among my people, my family; I was home. That year I met so many new friends, and I have kept those treasured relationships for all of these years since then.
Some Kinship members have been in the organization for many years, while others have just joined, bringing our membership to over 3,750 members! Kinship has been a refuge for so many people over the years; we've leaned on it for support, education, advocacy, and a voice for those who haven't been able to speak for themselves. Kinship has repeatedly pushed back against the denomination's harsh rhetoric and treatment of LGBTIQ people.
But I think the most important role Kinship provides for our members is community. We all deserve to feel like we belong and to feel at home and that is what Kinship still does for me. Because of that feeling, because of the deep impact that Kinship has made on me, I have accepted various leadership positions or run for office in Kinship since my first year in the organization. Other members encouraged me to get involved, and I wanted to make sure other people could experience what I had. I want others to feel that connected, too.
I've shared before that this last year or two has been a very difficult time for me, and I've struggled to maintain the same energy I've had over the last 26 years in the organization and over the last nearly 26 years of service with the Kinship board. I need to step down as president of this organization that I love so much, but I'll still be around and ready to help others.
Kinship needs you. As many of us on the international board continue to work to make Kinship meet the needs of our members, we need more help from those of you who have the talents and energy to join the board to keep Kinship growing and thriving. If Kinship means something special to you as it does to me, and if you can see why the Adventist LGBTIQ community still needs this place of support, education, and advocacy, please consider running for an office or as a member-at-large to help work on a special project.
Kinship needs you. Will you help?
If you are interested in volunteering with one of our leadership teams or on a special project or if you want to learn more about running for a position in Kinship, contact us at Diese E-Mail-Adresse ist vor Spambots geschützt! Zur Anzeige muss JavaScript eingeschaltet sein.! Isn't life about giving back to others as others have given to us?

Yolanda Elliott, President
SDA Kinship International, Inc.

KINSHIP NEEDS YOUR HELP
Kinship is led by volunteers who want LGBTQ current and former Adventists to feel loved and affirmed wherever they are. Everything—from our social media, Zoom events, member groups, and outreach projects—is led by volunteers. The Kinship board determines the direction and next steps for Kinship to take. We are looking for people who support our cause to serve on the Kinship Board. This year the positions open for election are:
President
Serve as CEO leading the Kinship Board and guiding the future direction of Kinship

Represent Kinship publicly with other organizations, as well as sign contracts and authorize purchases

Communicate regularly to members to affirm our community, promote various projects, and advocate for greater inclusion in the Adventist world and beyond
Secretary
Maintain records of Kinship Board meetings and leadership directory

Ensure Kinship follows its by-laws and work to update the by-laws when necessary
Director of Women's Interests
Facilitate events for networking, connection, and engagement among women members

Advocate for women's issues and concerns on the Kinship Board

Assist Member Services and Communications in creating content, events, and inclusive messages for women members
Director of Church Relations
Serve as the chief liaison between Kinship and the Seventh-day Adventist Church

Chair the Advisory Council of allied Adventist leaders and pastors and friends

Lead projects that promote collaboration with, and outreach to, leaders in Adventist communities
If you are interested in running for a Kinship board position OR volunteering in any capacity, please contact Floyd on Facebook or send email to Diese E-Mail-Adresse ist vor Spambots geschützt! Zur Anzeige muss JavaScript eingeschaltet sein..


THE UNCLOBBER PROJECT
We have sent out almost 900 copies of UnClobber to LGBT people AND to families and Adventist Church leaders.
We thank you for your support of this project, and we are aiming to have more conversations and create change in ourselves, our families, and our local communities.
If you have struggled to reconcile your LGBT+ identity with the Bible or your faith, order this book at www.sdakinship.org/unclobber.
If you would like your pastor or a family member to learn how welcoming LGBT+ people are supported by the Bible, order this book for them.
How To Support the Project
Order a free book today.
Connect with others—some LGBT+, some Adventist pastors—who are also reading the book, to share your thoughts and ask questions about the material. bit.ly/unclobberfacebook.
Pray that people will allow the Holy Spirit to open their hearts and minds, and that it will result in more loving actions toward the LGBT community within the local churches, schools, and communities.
Join us every second Saturday on our Facebook Live at 5 pm Eastern. We will talk about the project, tell people how to get involved, and answer any questions you may have.

CHURCH RELATIONS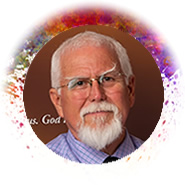 June is LBGTQ+ Pride Month. With any luck, this year's celebration will be much more festive than last year's (pandemic, remember?).
A search of the Bible for the word "pride" generally yields negative results. Pride is not a value usually extolled among God's people. Humility yes, pride no.
But Jesus had this memorable exchange with the teachers of the law about which commandment was most important: "The most important one," answered Jesus, "is this… 'Love the Lord your God with all your heart and with all your soul and with all your mind and with all your strength.' The second is this: 'Love your neighbor as yourself.' There is no commandment greater than these" (Mark 12:29-31).
To love others as ourselves means that we must first appreciate the fact that we are all created in God's image, that God loves us with an everlasting love, and that we embrace those two realities by first loving ourselves then loving others.
Some of us have known rejection and been misunderstood and marginalized. That's part of our history that we can't undo. But the Bible—and Pride Month—reminds us that not only do we contribute value to our communities, but we have this promise: "[Nothing] will be able to separate us from the love of God that is in Christ Jesus our Lord" (Romans 8:39).
Happy Pride!
Stephen Chavez, Director of Church Relations

EUROPEAN KINSHIP MEETING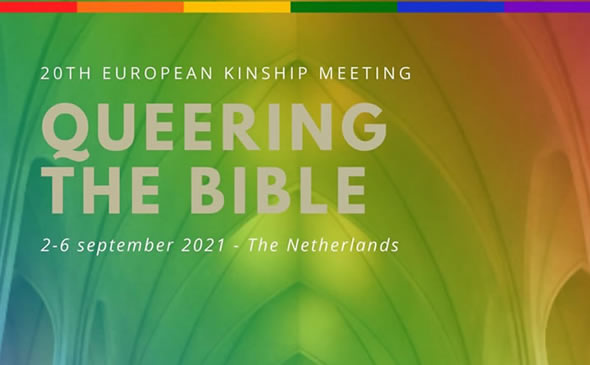 EKM2021 will be held in a natural environment in the little community of Westelbeers, between the cities Eindhoven and Tilburg in The Netherlands.
Our excellent and energetic guest speaker is a Seventh-day Adventist scholar at one of our colleges in Europe. The name of the guest speaker will not be disclosed until the meeting, in order to protect his position in the church. But be assured you will be blessed and uplifted by his presentations.
EIGENTIJDSERF is surrounded by nature but is certainly easily accessible from the direction of Eindhoven, Breda, and Tilburg. Parking is free and charging electric cars is possible. We will also try to set up a pickup service to meet you at the station in Tilburg or Eindhoven. Eindhoven airport is a hub for low-budget flights.
The conference center offers special diets if we know in advance. The atmosphere is peaceful and friendly.
Pricing: €400 (double occupancy) and €450 (single occupancy)
Ruud Kieboom
European Coordinator
Diese E-Mail-Adresse ist vor Spambots geschützt! Zur Anzeige muss JavaScript eingeschaltet sein.

FAMILY & FRIENDS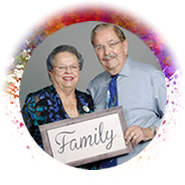 Focusing and Refocusing, Adjusting and Readjusting
Focusing is a complex process. How many times a day do you stop and focus on something? Maybe you need to see a special store sign or read an email message. Maybe the room is noisy, and you need to focus your ears to hear an important announcement. Or how about focusing your emotional support on an activity or a dear friend? Our human brains and emotions are constantly being challenged and refocused to experience our daily lives, and our reactions and behaviors also need to readjust to new situations.
Focusing our emotions and feelings is similar to focusing my camera. Carolyn and I enjoy beautiful scenery, and I like to capture it with my camera. In the old days, I had to twist and turn the lens, while peering through the eye finder, to adjust my focus. If the picture were unclear, I could refocus and try again. Today's modern cameras are computerized; and once I program and adjust several settings, the pictures are captured as desired.
The ability to focus on my own emotions and feelings hasn't been changed; the genetic nerve wiring in my brain is the same one I was born with. I have to remind myself that my feelings and emotions are not controllable; they are real, not right or wrong! My reactions and behaviors are adjustable and changeable. With new information and understanding of complex situations, I can adjust and readjust my reactions and behaviors.
With my new camera, I can capture a broad picture of a meadow, a lake and stream flowing from it, with wildflowers waving in the gentle breeze. Maybe there is a bird or deer in sight. And if I see something very special beneath a tree or up on the mountainside, I can adjust my camera lens. If I increase the magnification, suddenly I can capture the bird or momma doe with her fawn—bright, clear, and detailed.
When a family learns that one of their family members is LGBTQ+, their broad family image can become blurred and distorted. It can cause emotions and feelings to swing wildly from confusions, disbelief, or even fear because they haven't learned how to adjust and refocus their emotion and feeling lenses. To start understanding and accepting their family member, their emotional lens needs to be refocused to see and understand their new details.
When I learned our son Aric was gay, I only saw my broad picture of his loving friends, men and women. He had shared how he looked forward to being married and having a family. I knew he would be a great husband and father. My emotions and feelings swirled and tangled with what I had "seen" and what I was now "seeing"! I didn't know how to refocus my emotion lenses; my brain camera was incomplete and shallow with real knowledge. I didn't know how to readjust my behaviors and reactions. I quickly learned and desired to do that. He was my son; I loved him, and that didn't change.
Over time, I have learned valuable and meaningful information which helped my brain switch from black and white images to complex warm, colorful detailed thoughts and feelings about my son, our family, and his life and friends. Unfortunately, you can't walk into a store or church to obtain those new focusing and adjusting tools. Genuine and meaningful friends and church leaders may not have updated their emotions and feelings lenses and readjusted their actions and reactions, either.
It takes time, caring, and love to refocus our feelings, emotions, and thoughts. In fact, it probably will not be a one-time process, as our relationship and acceptance of our son. He and we had to continually refocus our feelings and thoughts and readjust our reactions and behaviors as we all experienced new situations.
Looking back, I am so glad I learned to enjoy refocusing and readjusting. It was very important for all of us: me, Carolyn, Aric, his friends and partners. My family brain camera became very multi-focusable; my memory film lost all black and white pictures and became a vast library of multicolored tapestries of family adventures, family support, family love, and acceptance.
Jesus never looked the other way; and we, our family, and friends have all accepted Jesus' attitudes and behaviors and never looked back. We only looked forward, refocusing and readjusting on loving our family, helping other families learn to refocus and readjust also. Let's share Jesus' example!
LET'S REFOCUS, READJUST, AND ENJOY OUR NEW FAMILY TAPESTRIES OF LOVE, UNDERSTANDING, ACCEPTANCE, AND SUPPORT.
John and Carolyn Wilt
Family & Friends Coordinators
Diese E-Mail-Adresse ist vor Spambots geschützt! Zur Anzeige muss JavaScript eingeschaltet sein.

GET A KINSHIP MASK - WE HAVE SOMETHING NEW!!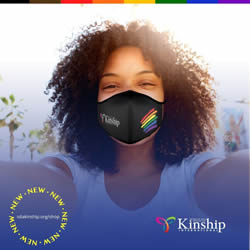 Masks are now part of our lives. That's why SDA Kinship has designed these reusable face masks to give all of us the comfort, quality, and peace of mind we need to go out and show our Kinship pride! Add our masks to your collection and enjoy!
$12 each + Shipping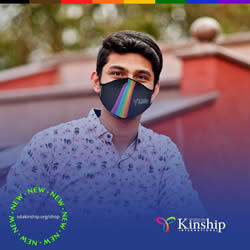 Mask fabric: 100% polyester, elastic straps: 80% nylon, 20% spandex.

Kinship masks are Latex-free.
This product has not been FDA cleared or approved, but has been authorized by FDA under an Emergency Use Authorization (EUA) for use as source control by the general public and by health care providers in healthcare settings as to help slow the spread of infection or illness during the COVID-19 pandemic.

COMING SOON!

CHAPTER 26 OF JOURNEY
About
Journey
by Jerry McKay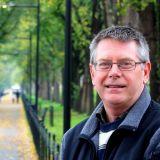 Most of what characterizes my life today—work, family, and faith—looks little like what I thought it would when I graduated from college in 1980.
Naturally, people want to know when and how I first became aware of my orienta­tion. Others are interested in my spiritual experience and how my faith and my orientation intersect and perhaps collide. Many questions revolve around my reparative therapy journey and how that impacted my belief in God and my relationship to the church.
I am often asked about the pivotal moment I decided to stop trying to change my orientation and the events that led up to that moment. Related to that decision is the question of short- and long-term consequences. I've been asked about where I see God in the whole journey—before counseling, during counseling, and since accepting my orientation.
And, finally, others want to know about my relationship, how it has evolved over the years, and the impact it has had on my life.
This is my story.

Next Chapter:
Chapter 26 - COMING SOON!
Previous chapters:
Chapters 1-25

CONNECTING VIA WHATSAPP
SDA Kinship continues to work to connect our members in communities where they feel most comfortable. We have both Facebook and WhatsApp groups for members to join.
There are many groups by location for chapters, regions, and countries. Groups based on language such as Española, French, and Russian. There is also a Spiritual Group led by the Kinship Chaplain and a Women's Group for the women of Kinship.
If you have questions, please Send Me a message on WhatsApp to get connected, telling me who you are and what groups you are interested in connecting with. You can also send me a message on Facebook to be added to any of those groups.
Floyd Poenitz
Vice President, SDA Kinship
Diese E-Mail-Adresse ist vor Spambots geschützt! Zur Anzeige muss JavaScript eingeschaltet sein.

DON'T FORGET TO USE AMAZON SMILE
AmazonSmile is now available as an app. A great way to support SDA Kinship at no cost to you and you can do all your shopping online from the app. You can find it in the App Store for IOS or Google Play for Android.
When making purchases on Amazon.com, remember, if you use smile.amazon.com, Amazon will donate 0.5% of the eligible purchase price to the non-profit that you select! As we provide support and representation within the LGBTIQ community, every penny counts!
When first visiting AmazonSmile, customers are prompted to select a charitable organization from almost one million eligible organizations. To browse or shop at AmazonSmile, customers must first select a charitable organization. Please select Seventh-Day Adventist Kinship International Inc.