September eNews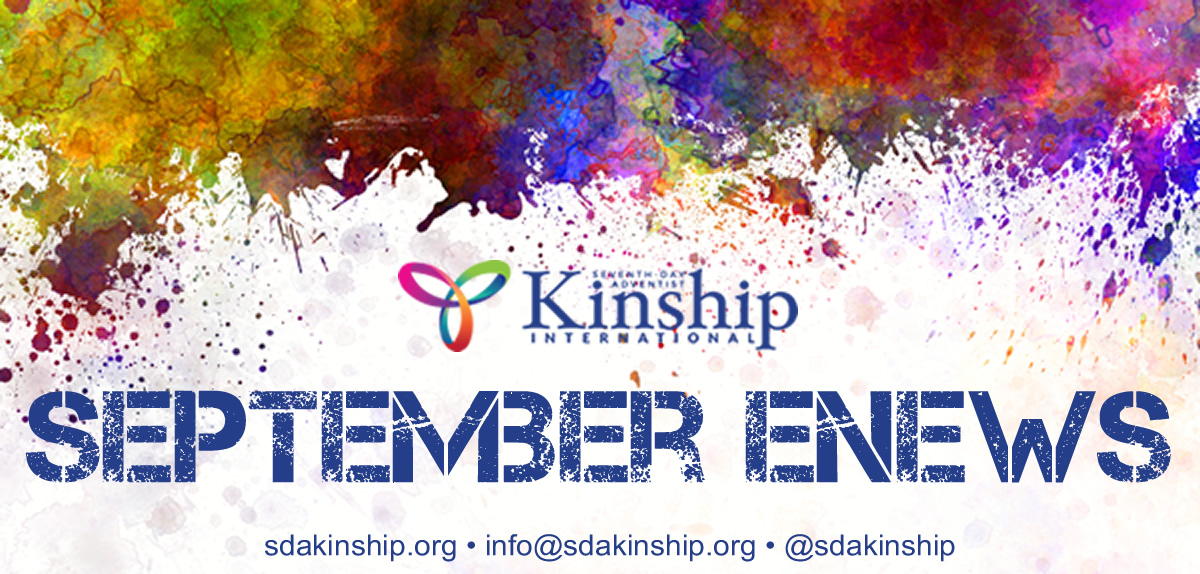 PRESIDENT'S

MESSAGE



Dear Kinship family around the world!
The past two weeks have been filled with blessings for me. I traveled to Germany and spent a week with my favorite cousin. It has been two years since I was in Europe. I spent the time just doing a lot of talking and catching up. It was wonderful spending time with my biological family that affirms me 100%.
This week, I traveled to the Netherlands to take part in the European Kinship Meeting (EKM) where I am spending time with my family of choice. Both are wonderful and I know they have my back no matter what happens. This year Kinship Europe is celebrating 20 years of being a formal entity of SDA Kinship International. We are experiencing a wonderful series on "Queering the Bible," looking at the old familiar stories with a non-normative outlook. This is proving to be a very interesting exercise, and the presenter is wonderfully engaging. Soon, we hope to make the videos of this week available.
We had a wonderful discussion this morning in which Yolanda and I delved into the reasons that people join SDA Kinship and about our goals and needs for the upcoming months. SDA Kinship is getting a makeover. The first step is the website. It has a fresh look and feel. Go to sdakinship.org and check it out. It isn't finished yet, but it is well on its way. If you find any hiccups or places where things aren't working quite right, please drop me a note to let me know. More Zooms and other ways to connect with the community will be made available soon as well. I appreciate all feedback that you want to give: Diese E-Mail-Adresse ist vor Spambots geschützt! Zur Anzeige muss JavaScript eingeschaltet sein..
I look forward to staying in contact. Together we can make a difference to the many folks who need to hear that they are loved unconditionally. We are not damaged and we are not alone. Please reach out and let me connect you with others around you.
Always and in Kinship,
—Floyd Poenitz, President
SDA Kinship International, Inc.

CHURCH RELATIONS
YOU BELONG!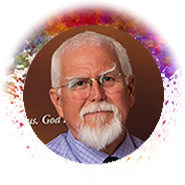 We live in a society (even in church) that routinely tries to separate us into categories: rich, poor; Black, White; female, male; gay, cis, transgender; liberal, conservative. It's a throwback to our tribalistic past and it shows no signs of weakening. If anything, it seems to be getting more entrenched.
The life and ministry of Jesus stands in sharp contrast to such simple (and evil) categorizations. Look at the Gospel of John, for example. We're first introduced to Jesus and His ministry with these words: "The Word [Jesus] became flesh and blood, and moved into the neighborhood. We saw the glory with our own eyes, the one-of-a-kind glory, like Father, like Son, generous inside and out, true from start to finish" (John 1:14, The Message).
Then the following chapters tell of Jesus' interaction with (1) wedding guests (He provided the best wine); (2) a member of the Jewish ruling council (Nicodemus); (3) a Samaritan woman; (4) a disabled person; (5) 5,000 hungry people; (5) a woman caught in adultery; (6) a man born blind; (7) two sisters and a brother (whom Jesus raised to life); (8) 12 disciples with dirty feet.
It's clear that Jesus didn't allow artificial human categories to keep Him from inviting people to experience His inclusive ministry. While most people (still) practice a ministry of exclusion, those familiar with the gospel of Christ dedicate themselves to a ministry of inclusion.
One of the things I appreciate most about Kinship is its commitment to nonjudgmental inclusion. Have we arrived? We're human; so we're still on a journey. But when we know people desperate to experience the acceptance and inclusion offered by Christ's gospel, one of the best things we can do is to introduce them to Kinship.
In Kinship, we all belong.
— Stephen Chavez, Director of Church Relations
Seventh-day Adventist Kinship International

FAMILIES & FRIENDS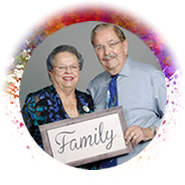 ARE CONVERSION THERAPIES SUCCESSFUL?
As Carolyn and I connect with many LGBTQIA+ families and close friends, we are often asked about SOCE. Yes, we have connected with a few folks who claim "success" when they experienced SOCE and we've also connected with other folks who failed their SOCE experience.
So what is "SOCE"? We've done some research from several angles and will share what appears to be well-based information and recommendations.
SOCE is the acronym for "Sexual Orientation Change Efforts" basically focused on changing the sexual orientation of LGBTQIA+ people. They may include behavioral techniques, cognitive behavior techniques, psychoanalytic techniques, medical approaches, and religious or spiritual approaches.
Those desires to change people have been around for many years. Over 140 years ago, a German psychiatrist published his findings and opinions regarding sexual pathology. He became a proponent of the sickness model of homosexuality; if you were gay you were ill!
Dashing forward to the mid-1980s, we see many Christian faiths continued that model of illness with people experiencing different sexualities and sexual emotions. Within our own Seventh-day Adventist faith, a particular program was created and financially sponsored by our General Conference. It conducted several sessions but experienced major difficulties with the leadership, poor results, and it quietly disappeared. It was unsuccessful.
Today, our LGBTQIA+ families encounter a variety of opinions, facts, emotions, and honest information regarding their own family member and the appropriate path or paths to take. Yes, we have met sincere folks who claim success and strongly advocate all LGBTQIA+ people need to attend and change. As we've explored and considered their opinions, we believe they probably were successful in their own lives. As we've learned, our sexuality and sexual desires flow from our own brains and it's normal to have variations in many emotional and physical areas.
Yes, you may feel very comfortable with the belief that God made you—every cell in your body—but none of us are identical; every one of us has varied emotions and attractions. So we also experience different strengths in our emotions, attractions, and reactions. Carolyn and I can and will react differently to the same situation because our brains are different, so we behave differently, too.
For our families struggling with these types of recommendations, our major reference document from Wikipedia states:
"There is a large body of research evidence that indicates being gay, lesbian, or bisexual is compatible with normal mental health and social adjustment. Because of this, the major medical health professional organizations do not encourage individuals to try to change their sexual orientation.
"For those reasons, no major mental health professional organization has sanctioned efforts to
change sexual orientation and virtually all of them have adopted policy statements cautioning the profession and the public about treatments that purport to change sexual orientation."
The major opposition to the above statements and recommendations comes from faith-based organizations. They are allowed their own opinions and beliefs; but for your own personal feelings, it's OK to question the medical and psychological bases for any conversion therapy program. As mentioned above, the supporting folks you may know or speak with probably altered their visual behaviors and desires because their sexual behaviors and orientations are in the gray area of variation, probably not a stronger variation your family member is experiencing.
It's fine to have some good in-depth discussions with your family member. Search out their actual feelings, how long have they felt them, how long have they struggled with themselves before sharing it with you and your family. Those loving exploring discussions can help everyone understand and support the actual feelings and desires of your loved one.
The paper we briefly mentioned above contains 213 professional references. It is an in-depth professional updated summary regarding this complex, emotional subject. Scientifically, it summarizes worldwide findings and activities.
Emotionally and locally, for our Kinship families, we support their statement that no evidence exists verifying effective conversion therapy.
If your family member does not desire to try it we urge you to accept their decision and lovingly support their life: walk beside them, accept them, believe in them—they are your family—and Jesus spoke many times about God's desire for us to love our families, our neighbors, and even our enemies!
— John and Carolyn Wilt. Families & Friends Coordinators
Diese E-Mail-Adresse ist vor Spambots geschützt! Zur Anzeige muss JavaScript eingeschaltet sein.



KINSHIP WORSHIP


Kinship Worship takes place each 1st Friday night of the month. Kinship Worship is a program for us and by us. Watch the September video HERE.



MONTHLY EVENTS FOR SEPTEMBER
September 3

Kinship Worship
►Friday @
►8 PM ET (US)
►7 PM CT (US)
►6 PM MT (US)
►5 PM PT (US)

English

September

►Sextas-feiras às 20h


►Hora de São Paulo

Português

September 19

Family & Friends Roundtable


►Sunday
►9:30 AM PT (GMT+8) (US)
►12:30 PM ET (US)

English

TIME CONVERSION CHART
ET(US)
CT(US)
MT(US)

PT(US)
ET(AU)

(

BOL/PR
/RD/CH)

(

BR/
ARG)
(COL/PE
/CDMX)
(

ES

P/FR
/GER)

(

NIC/CR
/PAN)

8 AM

7 AM

6 AM

5 AM

11 PM

8 AM

9 AM

7 AM

2 PM

6 AM

11 PM

10 PM

9 PM

8 PM

2

PM

11 PM

12

AM

10 PM

5

AM

9 PM

10 AM

9 AM

8 AM

7 AM

1 AM

10 AM

11 AM

9 AM

4 PM

9 AM

12 PM

11 AM

10 AM

9 AM

3 AM

12 PM

1 PM

11 AM

6 PM

11 AM

1:30 PM

12:30 PM

11:30 AM

10:30 AM

4:30 AM next day

1:30 PM

2:30 AM

12:30 PM

7:30 PM

12:30 PM

7

PM

6

PM

5

PM

4

PM

2

AM

11

AM

12

PM

10 AM

5

PM

10

AM

2 PM

1 PM

12 PM

11 AM

5 AM

2 PM

3 PM

1 PM

8 PM

1 PM

8:30 PM

7:30 PM

6:30 PM

5:30 PM

11:30 AM

8:30 PM

9:30 PM

7:30 PM

2:30 AM

7:30 PM

9 PM

8 PM

7 PM

6 PM

11 AM

9

PM

10

PM

8 PM

3

AM

9

PM



WEEKLY EVENTS SEPTEMBER




Kinship Brasil


Diese E-Mail-Adresse ist vor Spambots geschützt! Zur Anzeige muss JavaScript eingeschaltet sein.

►Sextas-feiras às 20h


►Hora de São Paulo

Português

Kinschool Brasil
Diese E-Mail-Adresse ist vor Spambots geschützt! Zur Anzeige muss JavaScript eingeschaltet sein.

►Sábado às 15h
►Hora de São Paulo

Português

Kinship Sabbath School


Join the private Facebook group
►Saturdays @
►10 AM PT US)
►12 PM CT (US)
►1 PM ET (US)
In Person &


English

Meditaciones Entre Nos


Diese E-Mail-Adresse ist vor Spambots geschützt! Zur Anzeige muss JavaScript eingeschaltet sein.
►Saturdays @
►10:00 Hora
►Colômbia / Peru

Español

Sabbath School without Walls


Join the private Facebook group
►Saturdays @ 2 PM
►Australian EST

English
REGIONAL EVENTS FOR SEPTEMBER


Maryland / DC Chapter
First Sabbath Lunch
Diese E-Mail-Adresse ist vor Spambots geschützt! Zur Anzeige muss JavaScript eingeschaltet sein.
►Saturday

@


►12 PM ET (US)



English

Maryland / DC Chapter
Friday Night Vespers

Diese E-Mail-Adresse ist vor Spambots geschützt! Zur Anzeige muss JavaScript eingeschaltet sein.

►3rd Friday of the Month
►

Português

Kinschool Brasil
Diese E-Mail-Adresse ist vor Spambots geschützt! Zur Anzeige muss JavaScript eingeschaltet sein.

►Sábado às 15h
►Hora de São Paulo

Português

WATCH REPLAYS OF KINSHIP KAMPMEETING 2021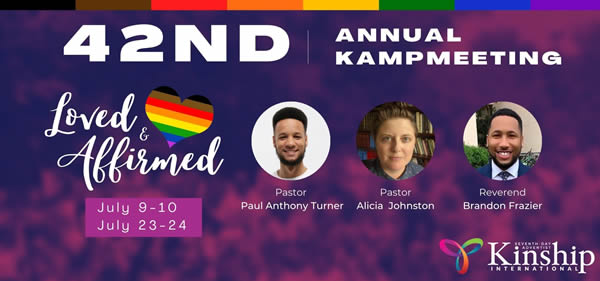 Watch the replays of Kinship Kampmeeting 2021 HERE.

CONNECTING VIA WHATSAPP
SDA Kinship continues to work to connect our members in communities where they feel most comfortable. We have both Facebook and WhatsApp groups for members to join.
There are many groups by location for chapters, regions, and countries. Groups based on languages such as Española, French, and Russian. There is also a Spiritual Group led by the Kinship Chaplain and a Women's Group for the women of Kinship.
If you have questions, please Send Me a message on WhatsApp to get connected, telling me who you are and what groups you are interested in connecting with. You can also send me a message on Facebook to be added to any of those groups.
— Floyd Poenitz, President
Diese E-Mail-Adresse ist vor Spambots geschützt! Zur Anzeige muss JavaScript eingeschaltet sein.

DON'T FORGET TO USE AMAZON SMILE
AmazonSmile is now available as an app. A great way to support SDA Kinship at no cost to you and you can do all your shopping online from the app. You can find it in the App Store for IOS or Google Play for Android.
When making purchases on Amazon.com, remember, if you use smile.amazon.com, Amazon will donate 0.5% of the eligible purchase price to the non-profit that you select! As we provide support and representation within the LGBTIQ community, every penny counts!
When first visiting AmazonSmile, customers are prompted to select a charitable organization from almost one million eligible organizations. To browse or shop at AmazonSmile, customers must first select a charitable organization. Please select Seventh-Day Adventist Kinship International Inc.


Seventh-day Adventist Kinship, International, Inc.
P.O. Box 244, Orinda, CA 94563-0244 USA
Copyright 2021 All rights reserved.
| | | | |
| --- | --- | --- | --- |
| | | | Diese E-Mail-Adresse ist vor Spambots geschützt! Zur Anzeige muss JavaScript eingeschaltet sein. |