CHURCH RELATIONS
YOU BELONG!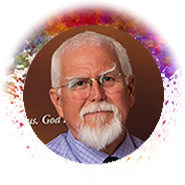 We live in a society (even in church) that routinely tries to separate us into categories: rich, poor; Black, White; female, male; gay, cis, transgender; liberal, conservative. It's a throwback to our tribalistic past and it shows no signs of weakening. If anything, it seems to be getting more entrenched.
The life and ministry of Jesus stands in sharp contrast to such simple (and evil) categorizations. Look at the Gospel of John, for example. We're first introduced to Jesus and His ministry with these words: "The Word [Jesus] became flesh and blood, and moved into the neighborhood. We saw the glory with our own eyes, the one-of-a-kind glory, like Father, like Son, generous inside and out, true from start to finish" (John 1:14, The Message).
Then the following chapters tell of Jesus' interaction with (1) wedding guests (He provided the best wine); (2) a member of the Jewish ruling council (Nicodemus); (3) a Samaritan woman; (4) a disabled person; (5) 5,000 hungry people; (5) a woman caught in adultery; (6) a man born blind; (7) two sisters and a brother (whom Jesus raised to life); (8) 12 disciples with dirty feet.
It's clear that Jesus didn't allow artificial human categories to keep Him from inviting people to experience His inclusive ministry. While most people (still) practice a ministry of exclusion, those familiar with the gospel of Christ dedicate themselves to a ministry of inclusion.
One of the things I appreciate most about Kinship is its commitment to nonjudgmental inclusion. Have we arrived? We're human; so we're still on a journey. But when we know people desperate to experience the acceptance and inclusion offered by Christ's gospel, one of the best things we can do is to introduce them to Kinship.
In Kinship, we all belong.
Stephen Chavez, Director of Church Relations
Seventh-day Adventist Kinship International