MESSAGE FROM THE PRESIDENT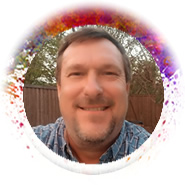 Happy New Year! As this eNews goes out, we are welcoming 2022... a new year and a new slate of possibilities. We have survived a crazy year with unexpected twists and turns. It is a comfort to know we are not alone as we face what is ahead. As a community and individually, we have faced and overcome many challenges. We are survivors. Together, we, LGBTQIA+, families, and supportive allies are strong and have a voice that can be heard around the world. Together, we can make a difference for our community and for those who will come after us.
For over four decades, Kinship has been a beacon of hope and a light in the darkness. We have been a thorn in the side of those who would like to sweep us under the rug, but we haven't allowed "them" to do this. Each life is precious and worthy of being celebrated. SDA Kinship has some Good News to share.
As this new year begins, let us join together in purpose. The purpose of being heard and understood. This translates into allowing LGBTQIA+ current and former Adventists the dignity of being who they are without apology, to have the ability to worship or not worship in the manner they choose.
A goal of SDA Kinship is to be a relevant community, a powerful voice for those who are marginalized by the church, and a movement to be an agent of change for good. As an organization, we must do better at engaging you, our members, meeting your needs, and empowering each of you to be as authentic as you can be. This is where each of you comes in.
Without knowing your needs, without knowing your talents and how you can best fit into this beautifully diverse movement, we are simply preaching to the choir. In this new year, I look forward to getting to know you and finding ways to work together. I will work diligently to take steps towards making SDA Kinship a household name within the Adventist community and I'm counting on your help. I ask you to help us spread the word about SDA Kinship by following us on social media, like the posts, comment, share, and retweet as the spirit moves.
I wish you all a very happy and prosperous start to the new year filled with more blessings than you can imagine. Remember: You are never walking alone.
—Floyd Poenitz, President
Seventh-day Adventist Kinship International, Inc.
@KinshipPrez (on Twitter)