UnClobber 101: What to do now that you have the book.
Connect Online
Join our private Facebook group to connect and share your thoughts, opinions, ideas, and even disagreements.
If you would prefer to join an online group outside of Facebook send an email to UnClobber@sdakinship.org

Leave a Review of UnClobber
Let us know what you think about UnClobber. Was it helpful? What did you learn? We accept written reviews but recorded reviews are preferred.
Colby Martin's One Pager
Colby Martin provides one page sheets that distill the interpretation of each of the biblical passages.
Quick LGBTQ Guide
In eight minutes, learn how to better talk with and about people who identify as LGBTQ.
Guiding Families
The North-American Division of the Seventh-day Adventist Church published the "Guiding Families" booklet to helps families and ministers learn how to show more grace and compassion to LGBT individuals in their families, churches, and community.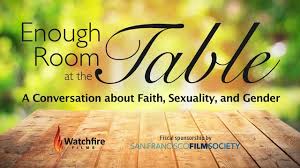 Start a Conversation
Work with your church to host a screening of a Seventh-Gay Adventists or Enough Room at the Table. You can also order more UnClobber books to start a book club.

Work with your Local Church
There are many ways to effect change in your church. Your church can create a welcoming statement to proactively let the community know that LGBT people can attend AND be safe, in your church. Many other Adventist churches have already started.