Kinship en América del Norte
Seventh-day Adventist Kinship International provee comunidad y defensa para Adventistas y ex Adventistas del Séptimo Día que se consideran gays, lesbianas, bisexuales, personas transgénero e intersexuales, alrededor del mundo.
Eventos norteamericanos...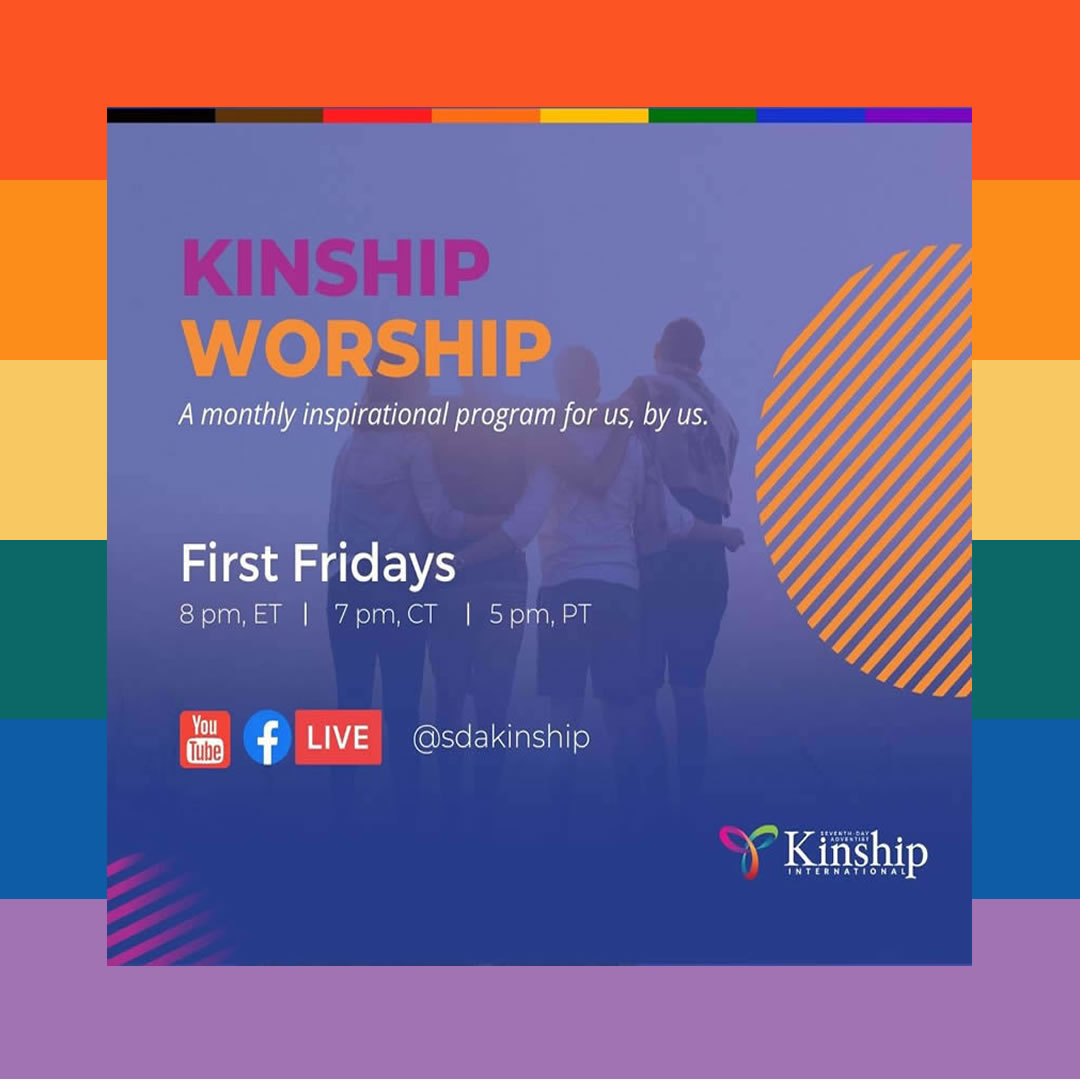 Kinship Worship
Kinship Worship is our monthly public worship service that is streamed to our public Facebook and YouTube channels.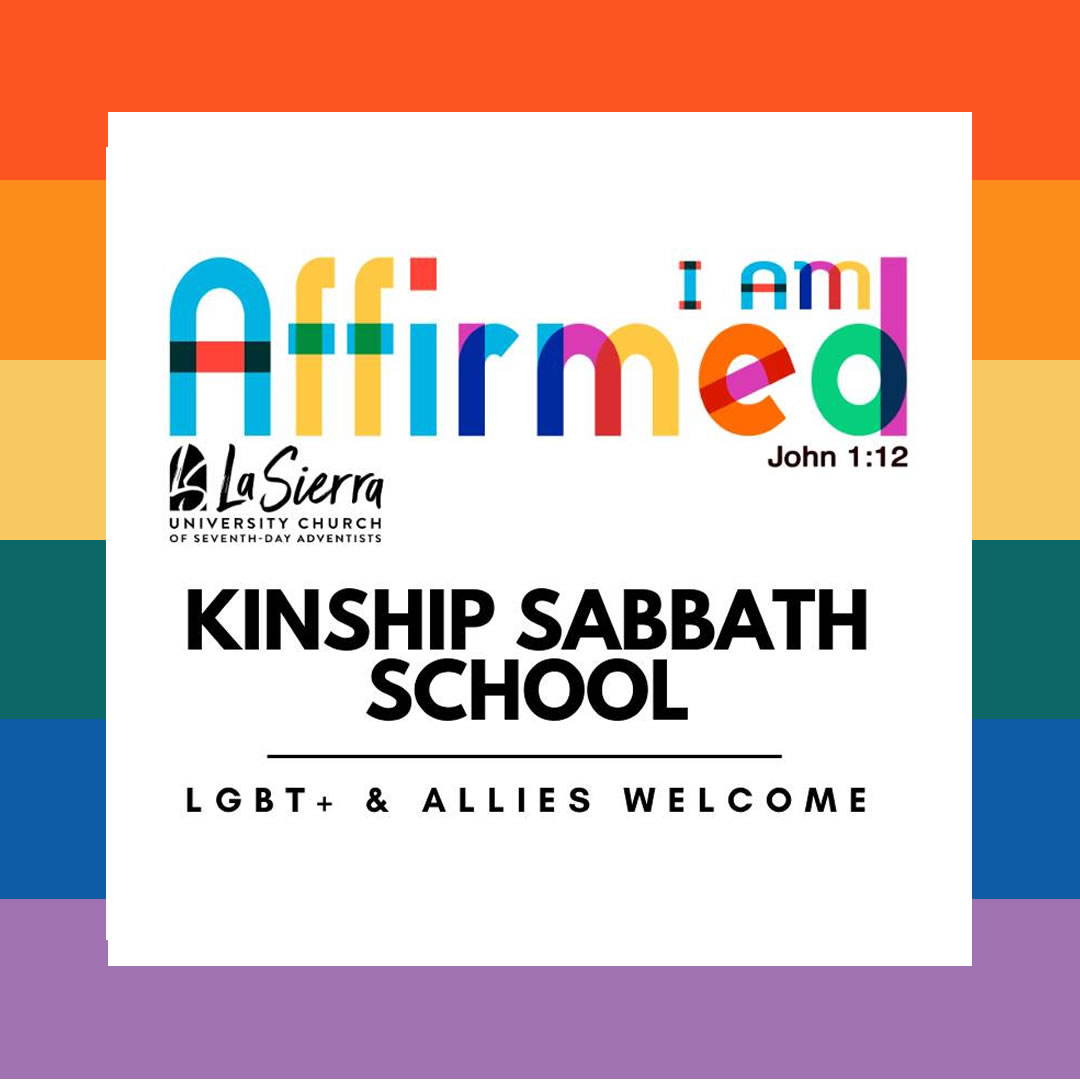 UnClobber Q&A Webinar
Bring your questions and thoughts about UnClobber, LGBTQ people, and the Adventist church.
Second Saturdays
5 pm ET | 4:00 pm CT | 2:00 pm PT — LEARN MORE...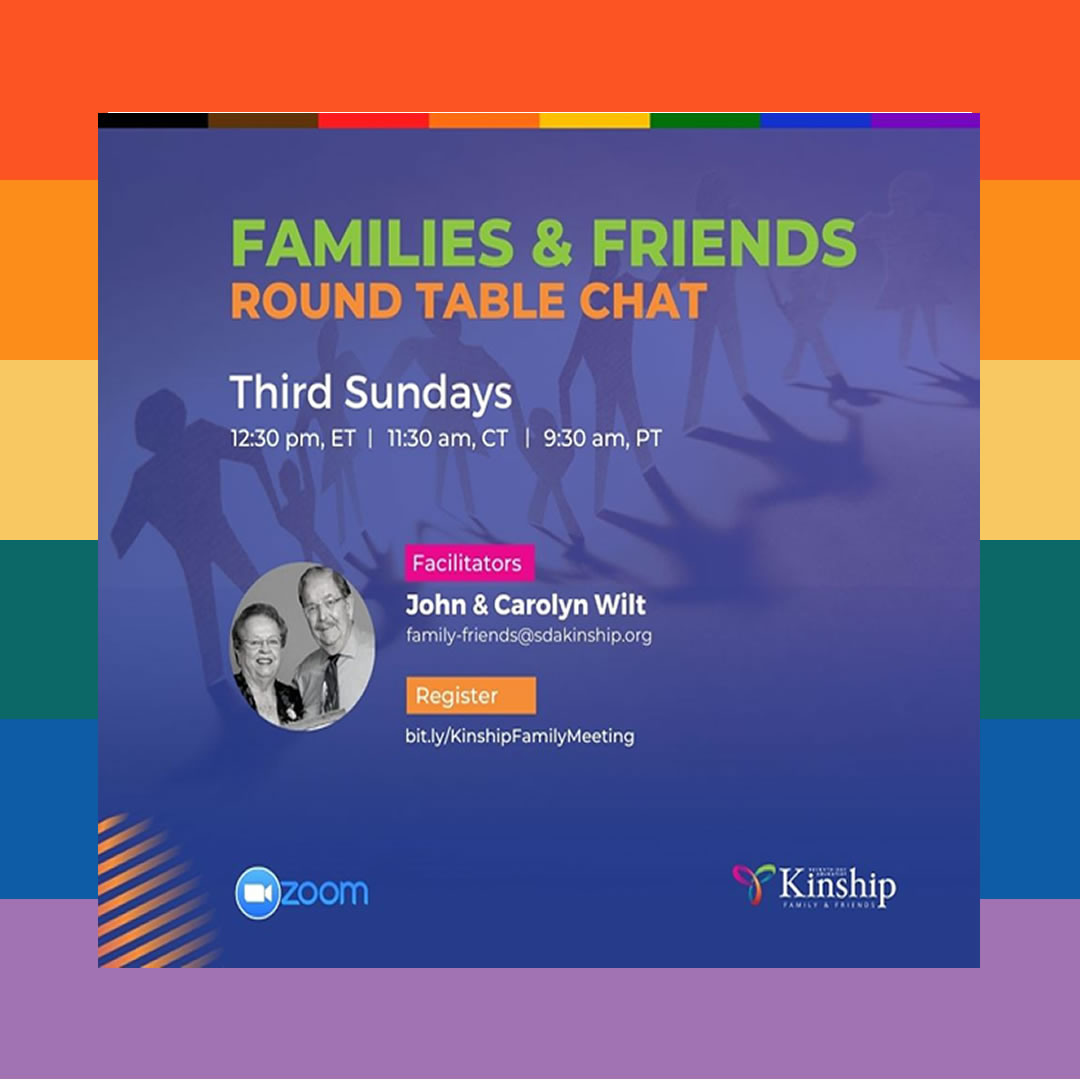 Families & Friends Monthly Zoom Meeting

3rd Sunday of each month
9:30 am PDT / 12:30 pm EDT


Led by John and Carolyn Wilt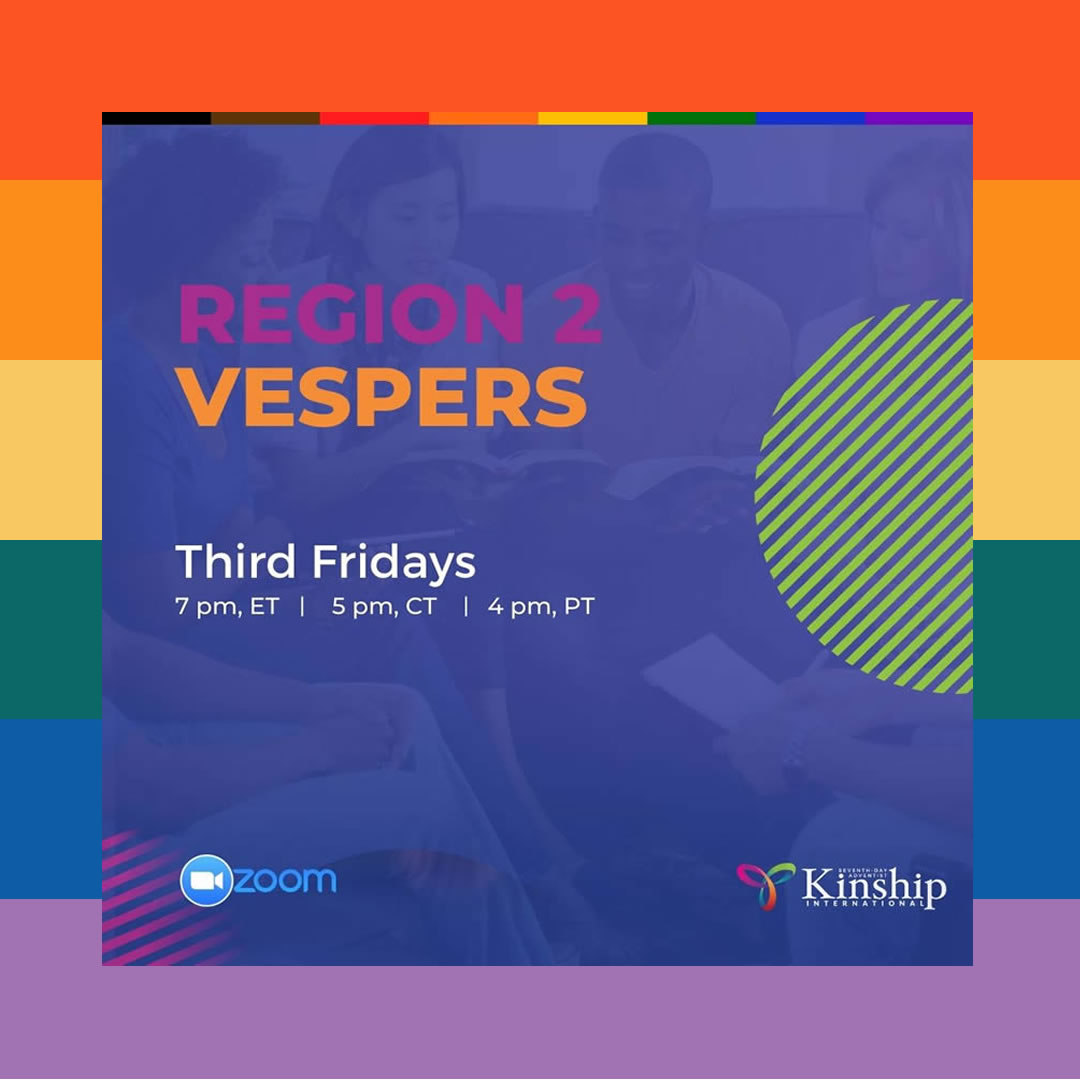 Region 2 Vespers

Third Friday of each month
7 pm ET–5 pm CT–4 pm PT


For more information email region2@sakinship.org.
Regiones y líderes de América del Norte

Seventh-Gay Adventists
Crecer en la iglesia adventista significa saber que perteneces a ella. Y ser adventista es mucho más que un conjunto de creencias: es una comunidad unida que no se puede abandonar fácilmente. La fe, la identidad y la sexualidad chocan en este documental crudo y conmovedor sobre los desafíos y los viajes espirituales de tres adventistas del séptimo día que aman a Dios y a su iglesia, y que también son homosexuales.