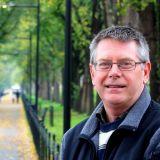 Omissions, Ambivalence, & Contradiction
BY JERRY MCKAY
On July 17, 1984, less than a year after the sexual incident with Colin and my sudden departure from Reading, I was standing on the curb at the airport in Philadelphia waiting for Colin to pick me up. The one-and-a-half-hour drive back to Reading, in combination with Colin's ability to easily move into deep personal conversation, meant a rapid re-engagement of our relationship.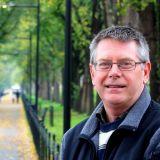 The Devil I Knew
BY JERRY MCKAY
Spring in Japan is the season for sakurami—cherry-blossom viewing. Weather networks predict and track the northern progression of blossoming just as they would track the progression of warming temperatures. By early April, the greater Tokyo area is awash in soft pink and often warm enough to sit outside. When my schedule allowed, I sat in the sun on the roof of the four-story office building in which the language school was located. The view was less than spectacular in this area of low-rise office buildings, but the architecture and the odd neglected cherry tree along the street or in a vacant lot confirmed I was in Japan. Looking out over the city, I did a lot of reflecting and journaling about my uncertain future.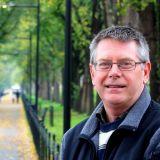 "Forbidden Colours"
BY JERRY MCKAY


From Reading, Pennsylvania, I traveled to Toronto and stayed with my sister for a few days. Robert met me there and drove me to Ottawa where he wanted me to stay. Despite my longing to do so, I was in absolutely no state of mind for any relationship let alone a same-sex relationship. Within a month, I left him for the only relationship I thought I could manage—Japan.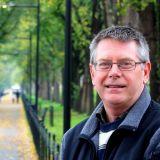 "A Victorious Failure"
BY JERRY MCKAY


After Colin's unwanted sexual advance, one would think I would have fled Reading. Or, at the very least, pulled Keith, Colin's colleague, aside and proposed an "I'm asking for a friend" scenario. I didn't. Instead, I was completely silent. I did not speak to Sharon, Colin's wife. I continued to interact with friends at Quest as if nothing were amiss. I did not call my parents or reach out to Perry who, of all people, expressed concern about my going to Reading.