1 minute reading time
(183 words)
REMEMBER THE PEOPLE IN UKRAINE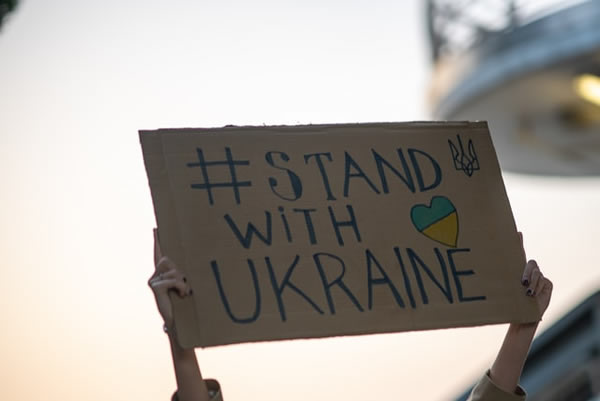 SDA Kinship Int., Inc. stands for freedom and peace for all people to live their lives without fear. There are many places in the world that are experiencing war and unrest, places where people cannot experience equality and freedom. SDA Kinship prays for and is concerned about members and LGBTQIA+ related issues around the world.
At the time of this writing, we are especially praying for the people of Ukraine; and we condemn the invasion of Ukraine by Russia. I have contacted as many of our Kinship members in Ukraine as I could reach. Those who responded have asked us to please pray for them and their safety. They have either fled temporarily to neighboring countries or have gone to the western part of Ukraine to be safe. The invading Russians will not be kind to queer Ukrainians.
Let's keep all queer Adventists in our daily prayers, but especially our brothers and sisters in Ukraine, and pray for an end to this senseless invasion and loss of life.
—Floyd Poenitz, President
Seventh-day Adventist Kinship International, Inc.
@KinshipPrez (on Twitter)
Stay Informed
When you subscribe to the blog, we will send you an e-mail when there are new updates on the site so you wouldn't miss them.