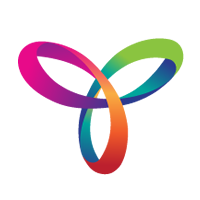 Happy month of May!
There has been so much happening in the past few weeks. If you haven't joined in with the presentations, I hope you will check out our YouTube channel and catch up with the recordings there. Both the Washington Adventist University summit and the Adventist Peace Fellowship summit were inspiring, enriching, and filled with wonderful presentations and sermons. I highly recommend spending some time soaking in the presentation. Adventist Today had Kinship's own Ron Lawson for their Sabbath Seminar present on Colin Cook's Quest ministry—one that supposedly could change attendees from gay to straight. Of course, that was false advertising. It was quite an eye-opening presentation. These and many more can be found on our YouTube channel: //www.youtube.com/@SDAkinship" data-cke-saved-href="https://www.youtube.com/@SDAkinship">https://www.youtube.com/@SDAkinship.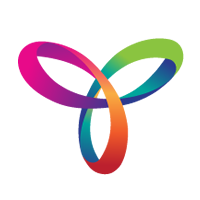 Many of our SDA Kinship members are familiar with Carrol Grady, and those who have attended Kampmeeting may have had the opportunity of meeting her in person. Carrol was a pioneer in the Adventist community, advocating for women's rights and for bringing about a better understanding of what it means for a parent to have an LGBTQIA+ child or loved one. Her book, My Son, Beloved Stranger, was groundbreaking and has been translated into several languages.

It was the first time a conservative Adventist mom and wife of an Adventist pastor and church leader, openly talked about and wrote about her journey of understanding and supporting her gay son. She dearly loved her Kinship family and was like a mother to so many of us. Her quiet and kind demeanor made it easy to talk with her. Personally, I got to know Carrol well because we worked a booth at many Adventist conferences, including the General Conference session in Toronto, before being banned. I well remember her sharing God's love for His LGBTQIA+ children with anyone who walked past our booth and would listen to her. She was a force to be reckoned with. Carrol was woven into the fabric of Kinship and taught us how important our parents and allies are for Kinship's ministry.

After a recent fall, Carrol experienced a decline in health and passed away on March 24 in her home surrounded by her loved ones. Although her earthly life has ended, her light and the ministry she started will live on and on in each of our hearts. If you haven't yet read her book, you can read it online at https://www.sdakinship.org/en/stories or download the PDF. I highly recommend that you pass it on to your parents or family. I'm sure it will resonate with them like it has for so many others.

There will be a memorial service for Carrol at the Bellevue, Washington, Adventist church on May 6 at 4 p.m. Pacific Time (US).

Carrol, may you rest in peace until Jesus calls you from the grave and we will join you in a huge Kinship Kampmeeting under the Tree of Life. We will continue your work and ministry and never let your voice be silenced. Carrol, we love you. Let's all join and spread the news that God's love is unconditional for everyone. Carrol often said, "There is a special place in heaven for LGBTQIA+ folks who have endured the rejection and marginalization from the Seventh-day Adventist church."

As Spring has arrived and we celebrate the resurrection and renewed birth, I hope we can also feel renewed as we bloom and blossom celebrating our genuine selves.
— Floyd Poenitz, President
Cette adresse e-mail est protégée contre les robots spammeurs. Vous devez activer le JavaScript pour la visualiser.
@KinshipPrez (on Twitter)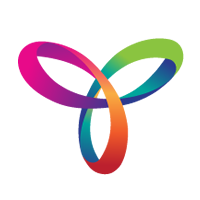 There is a saying about "best laid plans." Sometimes life throws a wrench into the plans when you least expect it. The Kinship Board has been meeting pretty much via Zoom for the past couple of years. There are some discussions that just are best when they are in person. So we were looking forward to gathering together at a site on the East Coast where one of our allies has a large beach house they offered to us for free. A golden opportunity, until it wasn't. At the last minute, more than half the board could not travel on the planned weekend. So we agreed to go back to connecting via Zoom. At least for now. The key to life is being flexible and open to a scenario different from what we planned. So the in-person discussions will have to wait until another day when we can find a doable solution.

Board meeting is a time when we can look forward to and share what we want Kinship to look like and be doing in five years. My simple answer is much, much more exposure and awareness of SDA Kinship by Adventists around the world. The tricky part is how to accomplish this. If you have suggestions, please send them to me. What would you like to see the goals to be for SDA Kinship? Please drop me a note and share that with me.

Social media is some of the most effective advertising we can do. If you haven't checked out (follow, like, subscribe, forward, retweet, etc.) what Kinship is posting, please do so. We are @sdakinship on Facebook, Twitter, and Instagram; and on YouTube we are @sdakinshipint. Check out the Kinship Connects podcasts on your favorite podcast player. Alicia Johnston is producing a weekend YouTube video. Check it out. Also, Kendra has started Season 2 of IMAGEO GEI and she is sharing her relationship with Roxan! A must-hear!

I really want to hear what you feel we need to be doing more of, or differently. Please let me know.

Have a great March! And remember that when plans change, go with the flow and be flexible. Things will probably work out and possibly even better than you had planned for!

Blessings,
— Floyd Poenitz, President
Cette adresse e-mail est protégée contre les robots spammeurs. Vous devez activer le JavaScript pour la visualiser.
@KinshipPrez (on Twitter)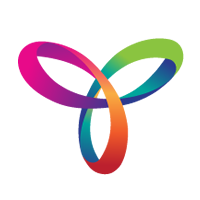 Greetings Kinship Family!
I hope you are settling into the new year 2023, and things are going well. Your Kinship leaders have been busy so far this year already. You probably have read in my posts that Kinship's Communications Team had a rocky ending to 2022 and an equally rocky beginning to 2023. It has been a challenge to get the website, mailings, and everything back in order.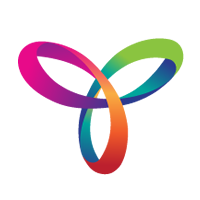 Dear Kinship Friends,
As the focus on Kinship Awareness Month comes to a close, let's continue to promote and talk about SDA Kinship and look for opportunities to tell others about SDA Kinship every month. If you have any stories to share about how you spread the good news of Kinship with others during the month, I would love to hear about it.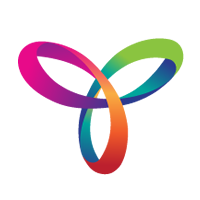 Welcome to August! Similar to the past months, July seems to have flown by quickly.
Kinship Kampmeeting 43 is now a pleasant memory. I am impressed at the great job the Kampmeeting team did in organizing this special event with inspirational speakers and pertinent topics. We had a variety of subjects presented, but the one that sticks out for me is the theme of "self-care." Learning to flow with the punches and take care of ourselves so we can better take care of others is an important lesson in life. Just turning on the TV or opening any social media platform blasts us with a lot of confusing messages. It is a daily process of not letting them get under our skin. Together as a community, we can keep ourselves in a healthy space. If you want someone to talk with, pray with, or just to listen to you as you verbalize your concerns, the Kinship board is available to share with you. In particular, our chaplain, Kumar Dixit, would like the opportunity to know more about your spiritual and self-care needs. You can reach him at Cette adresse e-mail est protégée contre les robots spammeurs. Vous devez activer le JavaScript pour la visualiser.. Spectrum did a summary piece on Kampmeeting: Kinship Kampmeeting Returns in Person (spectrummagazine.org). We are hoping to make many of the Kampmeeting presentations available in the upcoming weeks and months. It was great to see old friends and to make new ones and build community in person again.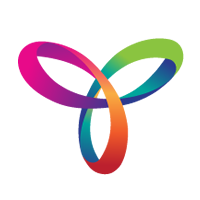 Pride Month is now officially over, and I hope everyone could acknowledge their journey and celebrate what God has created you to be. Whether that was attending or even taking part in a pride parade or event, or just being able to reflect on your personal journey in learning to understand yourself better. Whether you are part of the LGBTQIA+ Rainbow community, a parent or loved one or an ally who loves unconditionally, it has been a journey to get to where you are at this moment. It is never easy to go against the flow of family and society, but you are not alone on this journey. We have a rich history of those who came before us to pave the way for the road we are traveling on. Together, we can work to widen and make the road more solid ahead of us.
For Kinship, this has been a busy month. For me, this culminated in the CALLED conference in Lexington, Kentucky. Although Kinship was not allowed to have an official presence inside the convention, we had a wonderful location in the beautiful park just across the street, where we had a resource and info table set up near a busy crosswalk. This gave us the opportunity to have lots of positive conversations and to share with those pastors and families walking from their hotel to the convention center. We used a nearby Presbyterian church to have two evening presentations on being LGBTQ and Adventist and a panel discussion on how pastors can be more affirming. This conference really gave me hope that a change in attitudes is possible.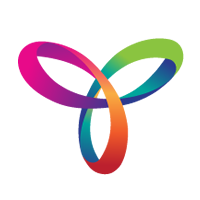 WRITE YOUR OWN SCRIPT
Growing up, we are all given a script. We rarely realize it, but it is a part of our upbringing from our parents and our church "family." Scripts give us security and a sense of direction. Mostly, life scripts are a good thing and keep us safe. They are necessary.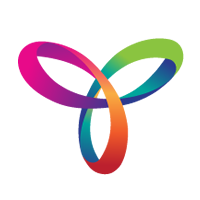 Je suis quelqu'un qui observe les gens. C'est une vraie confession. Pas dans le sens du harcèlement moral. Je trouve simplement les gens fascinants. J'aime apprendre à les connaître, mais j'observe aussi les gens dans un contexte social, leurs interactions et leurs réactions. Je pense que c'est peut-être un héritage allemand. Certains parmi vous ont peut-être vu des maisons dans de petits villages allemands. La maison est presque au bord de la rue, et au deuxième ou troisième étage une fenêtre est ouverte, et vous pouvez voir une femme ou un homme âgé, debout, assis ou penché par la fenêtre, qui regarde le monde qui passe.
Cela pourrait facilement être moi, à une autre époque et dans une autre vie. Je vais souvent me promener sur le sentier d'un parc près de chez moi et j'écoute généralement un podcast préféré. Si le temps est clément, il y a d'autres personnes sur le sentier et c'est une expérience intéressante de voir quels groupes démographiques lèvent les yeux et sourient, disent bonjour ou reconnaissent au moins que nous passons à côté les uns des autres. Il y a toujours des personnes qui se contentent de regarder vers le bas et qui n'établissent pas de contact visuel. Chaque fois que je rencontre quelqu'un, je me demande quelle est son histoire. Sont-ils heureux ou tristes ? Y a-t-il quelque chose qui les dérange ? Se rend-elle compte que je passe devant elle ? Ont-ils besoin d'un sourire amical ?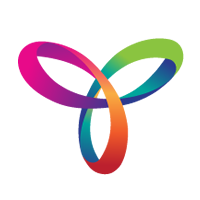 Bonne année! Alors que cette eNews sort, nous accueillons 2022... une nouvelle année et une nouvelle liste de possibilités. Nous avons survécu à une année folle avec des rebondissements inattendus. C'est un réconfort de savoir que nous ne sommes pas seuls face à ce qui nous attend. En tant que communauté et individuellement, nous avons affronté et surmonté de nombreux défis. Nous sommes des survivants. Ensemble, nous, LGBTQIA+, familles et alliés solidaires sommes forts et avons une voix qui peut être entendue dans le monde entier. Ensemble, nous pouvons faire une différence pour notre communauté et pour ceux qui viendront après nous.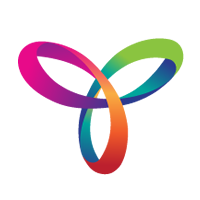 Heureux mois de la sensibilisation SDA Kinship !
Il y a quelques années, nous avons décidé de faire du mois d'octobre une période de sensibilisation à la Kinship International Adventiste du Septième Jour. Puisque le 11 octobre est la Journée nationale du « coming out ». Donc nous dédions le mois entier pour célébrer et affirmer qui nous sommes. Certains d'entre nous peuvent le faire publiquement et d'autres peuvent le faire que dans l'espace sécurisé que le SDA Kinship offre à notre communauté.