CHURCH RELATIONS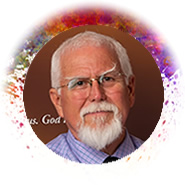 Here in the United States, we have a month for everything: Black History Month (February), Hispanic Heritage Month (September), Women's History Month (March), LGBTQ+ Pride Month (June). But what about the rest of the year? As much as we're reminded at Christmas time to carry the Christmas spirit with us throughout the year, we have to admit that by the end of December we're ready to move on.
So how do we maintain the spirit of inclusion and acceptance modeled during LGBTQ+ Pride Month throughout the rest of the year? The answer is by rejecting harmful stereotypes and standing for basic human rights in as many ways as we can, as often as we can. Those who have experienced prejudice and marginalization have to stand with those who are marginalized still.
"Injustice anywhere is a threat to justice everywhere," said Martin Luther King, Jr. "We are caught in an inescapable network of mutuality." Meaning that we can't rest until those who are marginalized by race, economics, religion, ethnicity, or sexual orientation receive the same opportunities as everyone else.
I know, with so much bigotry, hatred, and misinformation in our society, this sounds like an impossible dream. But people have dreamed impossible dreams before. Society is better now because of those who have marched against and protested injustice in the past. Now it's our turn Let's build on the successes of the past. That effort will keep us busy until next year's LBGTQ+ Pride Month.
Stephen Chavez
Director of Church Relations