August eNews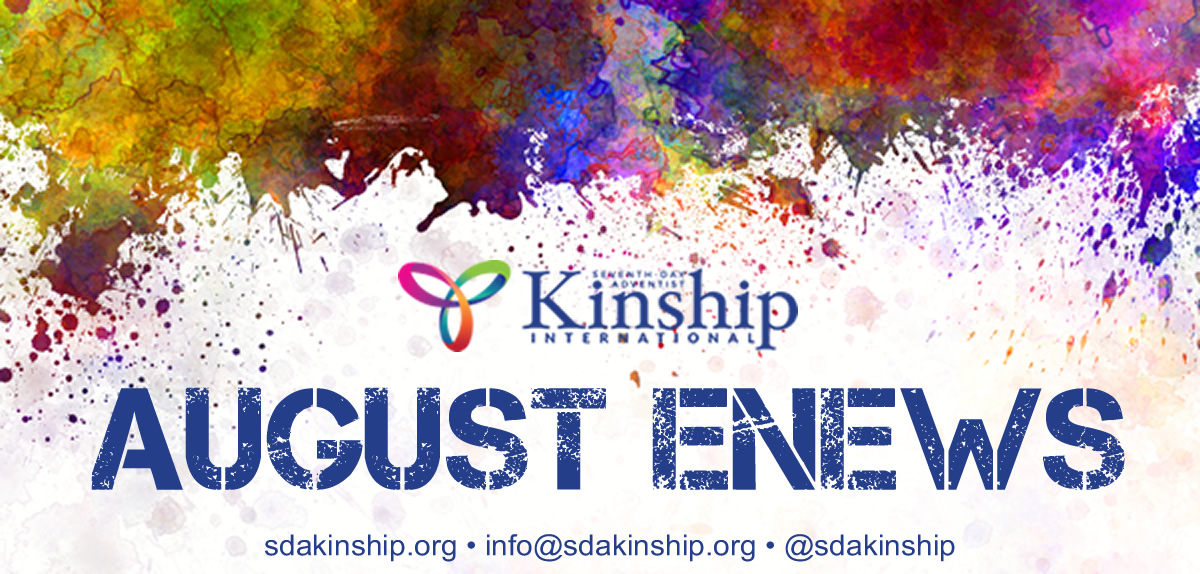 PRESIDENT'S

MESSAGE



Dear Kinship family around the world!
We always look forward with anticipation to upcoming events; and after they are over, there is a bit of letdown as we return to the normal routine of life. Kampmeeting is always filled with these emotions. It was wonderful seeing many of you online for the Zoom lunches on the two Sabbath afternoons of Kampmeeting. Thanks to all of you who joined us live during the sermons. It's "almost" like being in the same room, reading your comments, and being able to interact with each other.
If you missed the presentations, grab your earbuds and listen while you are on the treadmill or driving down the road or just enjoying a bit of downtime. I think you will be blessed to hear the messages and share them with your family and friends. I certainly got a blessing, and I know you will too. I'm interested in hearing any comments you might have about the programs, or comments about next year's IN-PERSON Kampmeeting in Orlando, Florida. We don't have a date yet but pencil it in for July 2022 and we will give you an update as soon as plans are completed.
Along with Kampmeeting always comes Kinship elections. I want to thank those of you who voted for me (either on the actual ballot or in spirit). I have some big shoes and responsibilities to fill.
A big thanks to Yolanda for leading this wonderful organization for about 12 years as the president! Yolanda and all the previous presidents and leaders of Kinship have set a solid foundation for us.
I look forward to working to continue to move us forward, making SDA Kinship a household name in Adventist circles so that those who need to know about us are already familiar with us when they are coming out and needing a safe family community where they 100% can be themselves. I look forward to you sharing with me your ideas and suggestions, and you volunteering to work together in our efforts to make SDA Kinship the best organization ever!
Congrats to the following leaders who were elected to the open positions.

More news on the complete board and committees that will work with SDA Kinship in the upcoming year will follow soon. Please keep in touch. You can continue to reach me at Cette adresse e-mail est protégée contre les robots spammeurs. Vous devez activer le JavaScript pour la visualiser..
—Floyd Poenitz, President
SDA Kinship International, Inc.

NEW INTERIM DIRECTOR OF YOUTH INTERESTS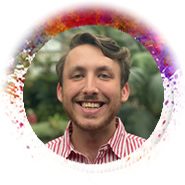 Hello, Friends!
My name's Sebastian K. I identify as nonbinary, and I'm comfortable with any non-male pronouns. I was recently appointed Kinship Youth Director, so allow me to introduce myself.
I'm a senior Political Science and Spanish major at Andrews University. I was vice president and then president of Aull4One from 2019 to 2021, the "unofficial" GSA on campus. I live with my parents in Western Chicago. In August I'll start MTF Hormone Replacement Therapy, and I'm super excited about it! This feels like the beginning of my journey into a peaceful existence. The past year has been a whirlwind, but now I want to focus on acceptance for Queer youth around the world. My priority will be to form official Kinship chapters at the different Adventist Colleges. I can't promise I'll succeed, but I promise I'll try my hardest. If the only thing I ever accomplish in life is getting a Kinship chapter approved at one Adventist college, I'll be happy.
I hope I can serve you all in whatever area you're struggling. After all, it takes a village, and I'm your neighbor.
Reach out any time. My Instagram is @elprohaska and my cell # is 708-420-1446.
Happy Pride, Folks! (Have pride all year, not just one month!).
— Sebastian K. Prohaska, Director of Youth Interests
Cette adresse e-mail est protégée contre les robots spammeurs. Vous devez activer le JavaScript pour la visualiser.



FAMILIES & FRIENDS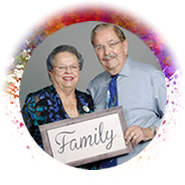 SOME 2021 KINSHIP KAMPMEETING HIGHLIGHTS
In both of his Sabbath presentations, Reverend Brandon Frazier shared many excellent observations and understandable bits of wisdom. Personally, I can easily fall off a presenter's verbal trail when it becomes too complicated and twisted using too many verses and even chapters. Reverend Frazier took a few complex subjects and simplified them with understandable bullets that he wove into wise and meaningful thoughts and opinions.
Carolyn and I comfortably learned some new and useful ways to "see" Jesus and his goals. If you missed one or both of his presentations, they were recorded; and we highly urge you all to go to our Kinship website and watch the excellent presentations. [I would suggest putting a link here to the presentations.]
Well enough introductions. Let's look at a few of his "bullets" and take a few minutes thinking about them. He opened his first presentation using material from Matthew reflecting on Jesus' "Love Letter" to all of us. He planted this first thought: "Christianity is not a movement; it is a relationship!" followed by these thoughts and facts: "Religions basically focus on being holy; they focus on rules, not relationships. Many members can follow the rules of the faith but not be in a relationship with Jesus!"
We know some Adventist families with LGBTQIA members where their local church and members have ignored the harsh "rules" and lovingly accepted all the family into the congregation. But we also continue to hear and meet other Adventist families that have been bruised and hurt when they and/or their family member have been judged by the rules and pushed away. A very painful experience to loyal Christian families who love their family member and would like to "love" their church as well.
Reverend Brandon added another wise thought: "Relationships produce revelations"! We looked up the definitions for "revelation" and it means "a striking and often expanded understanding" about a specific topic or belief. That's an outstanding and meaningful statement. As we, you, and I create meaningful relationships with all of our family members, we build bridges of understanding and support which expand and deepen our understandings of each other. We can, and hopefully, will generate many continuous moments of loving revelations which Jesus asked us to do many times in his short time with "us."
As Reverend Brandon shared "Relationships with each other can help us be WHOLEY"—it's living our lives outside the walls of the church" and Carolyn and I want to add: It's living our lives within our families and showing understanding, acceptance, and loving support to everyone. As you become stronger and more "wholey" within your family you can also reach out to other families you may meet traveling the same paths your family has, and you can also help share "revelations."
Please feel comfortable and free to join our monthly Families & Friends Round Table on ZOOM, 3rd Sunday each month at 9:30 AM Pacific Time (U.S.A.). We have seen families connecting during the discussions or later as private connections are made and heard or learned of wonderful loving revelations shared and occurred. We never know when a challenge is shared and others lovingly share their own experiences what beneficial reactions occur—BUT they do! You are all Jesus' family helpers; let's help carry out "Jesus's Love Letter".
Remember: Jesus never looked the other way - and neither should we!
—John and Carolyn Wilt, Families & Friends Coordinators
Cette adresse e-mail est protégée contre les robots spammeurs. Vous devez activer le JavaScript pour la visualiser.



WATCH REPLAYS OF KINSHIP KAMPMEETING 2021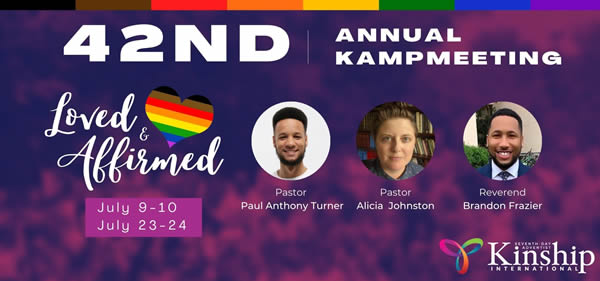 Watch the replays of Kinship Kampmeeting 2021 HERE.

MONTHLY EVENTS FOR AUGUST
August 6

Kinship Worship
►Friday @
►8 PM ET (US)
►7 PM CT (US)
►6 PM MT (US)
►5 PM PT (US)

English

August 14

Kinship Bible Study

with Chaplain Kumar




►Starts Saturday, August 14

Português

August 15

Family & Friends Roundtable


►Sunday
►9:30 AM PT (GMT+8) (US)
►12:30 PM ET (US)

English

TIME CONVERSION CHART
ET(US)
CT(US)
MT(US)

PT(US)
ET(AU)

(

BOL/PR
/RD/CH)

(

BR/
ARG)
(COL/PE
/CDMX)
(

ES

P/FR
/GER)

(

NIC/CR
/PAN)

8 AM

7 AM

6 AM

5 AM

11 PM

8 AM

9 AM

7 AM

2 PM

6 AM

11 PM

10 PM

9 PM

8 PM

2

PM

11 PM

12

AM

10 PM

5

AM

9 PM

10 AM

9 AM

8 AM

7 AM

1 AM

10 AM

11 AM

9 AM

4 PM

9 AM

12 PM

11 AM

10 AM

9 AM

3 AM

12 PM

1 PM

11 AM

6 PM

11 AM

1:30 PM

12:30 PM

11:30 AM

10:30 AM

4:30 AM next day

1:30 PM

2:30 AM

12:30 PM

7:30 PM

12:30 PM

7

PM

6

PM

5

PM

4

PM

2

AM

11

AM

12

PM

10 AM

5

PM

10

AM

2 PM

1 PM

12 PM

11 AM

5 AM

2 PM

3 PM

1 PM

8 PM

1 PM

8:30 PM

7:30 PM

6:30 PM

5:30 PM

11:30 AM

8:30 PM

9:30 PM

7:30 PM

2:30 AM

7:30 PM

9 PM

8 PM

7 PM

6 PM

11 AM

9

PM

10

PM

8 PM

3

AM

9

PM



WEEKLY EVENTS

AUGUST


Kinship Brasil


Cette adresse e-mail est protégée contre les robots spammeurs. Vous devez activer le JavaScript pour la visualiser.

►Sextas-feiras às 20h


►Hora de São Paulo

Português

Kinschool Brasil
Cette adresse e-mail est protégée contre les robots spammeurs. Vous devez activer le JavaScript pour la visualiser.

►Sábado às 15h
►Hora de São Paulo

Português

Kinship Sabbath School


Join the private Facebook group
►Saturdays @
►10 AM PT US)
►12 PM CT (US)
►1 PM ET (US)
In Person &


English

Meditaciones Entre Nos


Cette adresse e-mail est protégée contre les robots spammeurs. Vous devez activer le JavaScript pour la visualiser.
►Saturdays @
►10:00 Hora
►Colômbia / Peru

Español

Sabbath School without Walls


Join the private Facebook group
►Saturdays @ 2 PM
►Australian EST

English
REGIONAL EVENTS FOR AUGUST


Maryland / DC Chapter
First Sabbath Lunch
Cette adresse e-mail est protégée contre les robots spammeurs. Vous devez activer le JavaScript pour la visualiser.
►1st Saturday of the Month
►12 PM ET (US)



English

Maryland / DC Chapter
Friday Night Vespers
Cette adresse e-mail est protégée contre les robots spammeurs. Vous devez activer le JavaScript pour la visualiser.

►3rd Friday of the Month
►

7:30 PM ET (US)

Português

KINSHIP BIBLE STUDY WITH CHAPLAIN KUMAR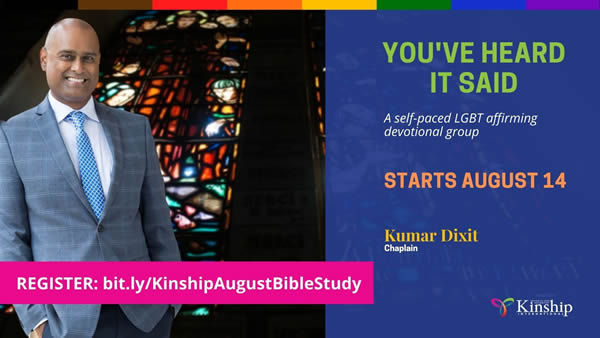 EUROPEAN KINSHIP MEETING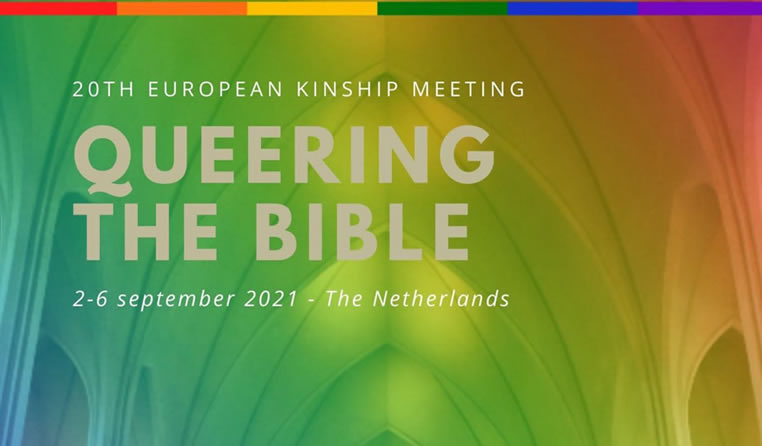 EKM2021 will be held in a natural environment in the little community of Westelbeers, between the cities Eindhoven and Tilburg in The Netherlands.
Our excellent and energetic guest speaker is a Seventh-day Adventist scholar at one of our colleges in Europe. The name of the guest speaker will not be disclosed until the meeting, in order to protect his position in the church. But be assured you will be blessed and uplifted by his presentations.
EIGENTIJDSERF is surrounded by nature but is certainly easily accessible from the direction of Eindhoven, Breda, and Tilburg. Parking is free and charging electric cars is possible. We will also try to set up a pickup service to meet you at the station in Tilburg or Eindhoven. Eindhoven airport is a hub for low-budget flights.
The conference center offers special diets if we know in advance. The atmosphere is peaceful and friendly.
Pricing: €400 (double occupancy) and €450 (single occupancy)
Ruud Kieboom
European Coordinator
Cette adresse e-mail est protégée contre les robots spammeurs. Vous devez activer le JavaScript pour la visualiser.



COMING SOON!

CHAPTER 25 OF JOURNEY
About Journey by Jerry McKay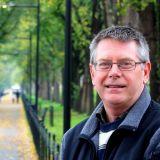 Most of what characterizes my life today—work, family, and faith—looks little like what I thought it would when I graduated from college in 1980.
Naturally, people want to know when and how I first became aware of my orienta­tion. Others are interested in my spiritual experience and how my faith and my orientation intersect and perhaps collide. Many questions revolve around my reparative therapy journey and how that impacted my belief in God and my relationship to the church.
I am often asked about the pivotal moment I decided to stop trying to change my orientation and the events that led up to that moment. Related to that decision is the question of short- and long-term consequences. I've been asked about where I see God in the whole journey—before counseling, during counseling, and since accepting my orientation.
And, finally, others want to know about my relationship, how it has evolved over the years, and the impact it has had on my life.
This is my story.
Next Chapter:
Chapter 25 - COMING SOON!
Previous chapters:
Chapters 1-24

CONNECTING VIA WHATSAPP
SDA Kinship continues to work to connect our members in communities where they feel most comfortable. We have both Facebook and WhatsApp groups for members to join.
There are many groups by location for chapters, regions, and countries. Groups based on languages such as Española, French, and Russian. There is also a Spiritual Group led by the Kinship Chaplain and a Women's Group for the women of Kinship.
If you have questions, please Send Me a message on WhatsApp to get connected, telling me who you are and what groups you are interested in connecting with. You can also send me a message on Facebook to be added to any of those groups.
— Floyd Poenitz, President
Cette adresse e-mail est protégée contre les robots spammeurs. Vous devez activer le JavaScript pour la visualiser.

DON'T FORGET TO USE AMAZON SMILE
AmazonSmile is now available as an app. A great way to support SDA Kinship at no cost to you and you can do all your shopping online from the app. You can find it in the App Store for IOS or Google Play for Android.
When making purchases on Amazon.com, remember, if you use smile.amazon.com, Amazon will donate 0.5% of the eligible purchase price to the non-profit that you select! As we provide support and representation within the LGBTIQ community, every penny counts!
When first visiting AmazonSmile, customers are prompted to select a charitable organization from almost one million eligible organizations. To browse or shop at AmazonSmile, customers must first select a charitable organization. Please select Seventh-Day Adventist Kinship International Inc.


Seventh-day Adventist Kinship, International, Inc.
P.O. Box 244, Orinda, CA 94563-0244 USA
Copyright 2021 All rights reserved.
| | | | |
| --- | --- | --- | --- |
| | | | Cette adresse e-mail est protégée contre les robots spammeurs. Vous devez activer le JavaScript pour la visualiser. |