NEW INTERIM DIRECTOR OF YOUTH INTERESTS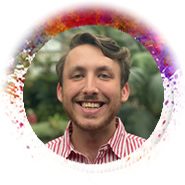 Hello, Friends!
My name's Sebastian K. I identify as nonbinary, and I'm comfortable with any non-male pronouns. I was recently appointed Kinship Youth Director, so allow me to introduce myself.
I'm a senior Political Science and Spanish major at Andrews University. I was vice president and then president of Aull4One from 2019 to 2021, the "unofficial" GSA on campus. I live with my parents in Western Chicago. In August I'll start MTF Hormone Replacement Therapy, and I'm super excited about it! This feels like the beginning of my journey into a peaceful existence. The past year has been a whirlwind, but now I want to focus on acceptance for Queer youth around the world. My priority will be to form official Kinship chapters at the different Adventist Colleges. I can't promise I'll succeed, but I promise I'll try my hardest. If the only thing I ever accomplish in life is getting a Kinship chapter approved at one Adventist college, I'll be happy.
I hope I can serve you all in whatever area you're struggling. After all, it takes a village, and I'm your neighbor.
Reach out any time. My Instagram is @elprohaska and my cell # is 708-420-1446.
Happy Pride, Folks! (Have pride all year, not just one month!).
— Sebastian K. Prohaska, Director of Youth Interests
Cette adresse e-mail est protégée contre les robots spammeurs. Vous devez activer le JavaScript pour la visualiser.